Custom LED Lighting by Sunbound Lighting
About the Company
SunBound Lighting is a custom LED lighting manufacturer based in Whitehall, Pennsylvania. Since 2010 we have assisted designers, architects, developers and project managers in finding solutions that best fit their customer's needs. We specialize in manufacturing custom LED lighting for kitchens, bathrooms, cabinets, closets, jewelry cases, store fixtures and more. Our mission is to provide our clients with high quality products, personalized service and affordable prices. You can find the catalog here.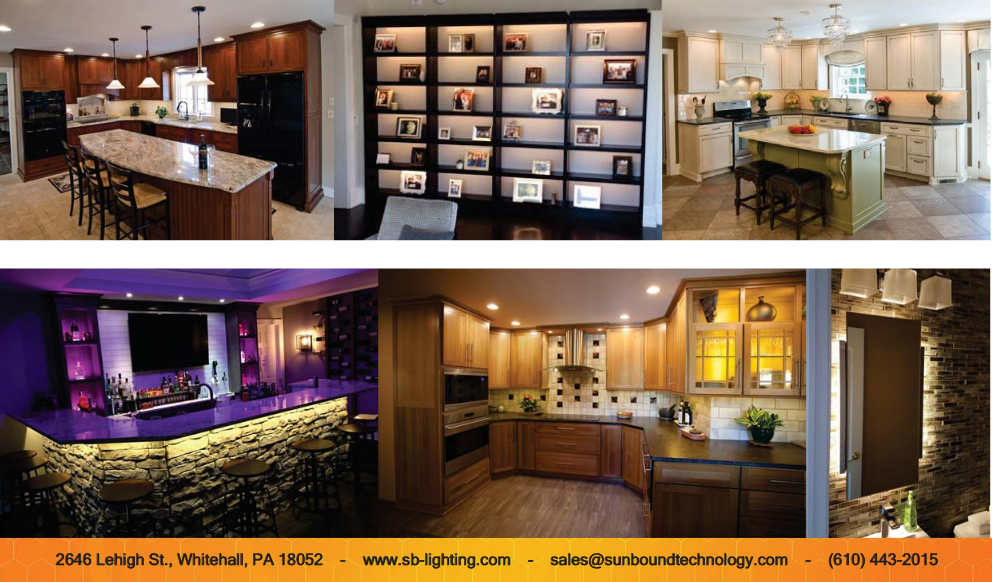 Customization
Every piece of custom lighting is proudly manufactured at our facility in Bethlehem, Pennsylvania. We utilize high quality LED modules that are mounted inside aluminum frames, providing an efficient heat sink that ensures a long lifetime. Orders are made to specification and each light can be customized in various ways.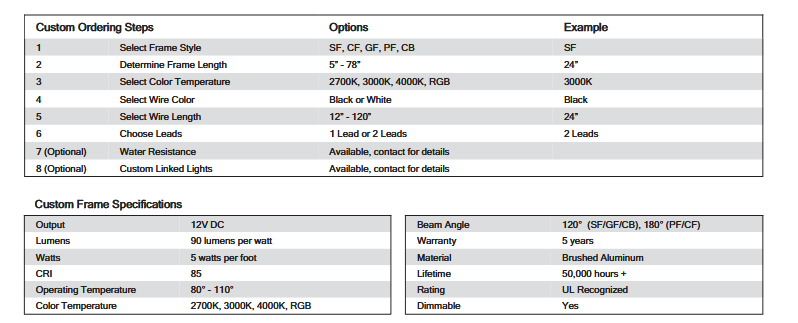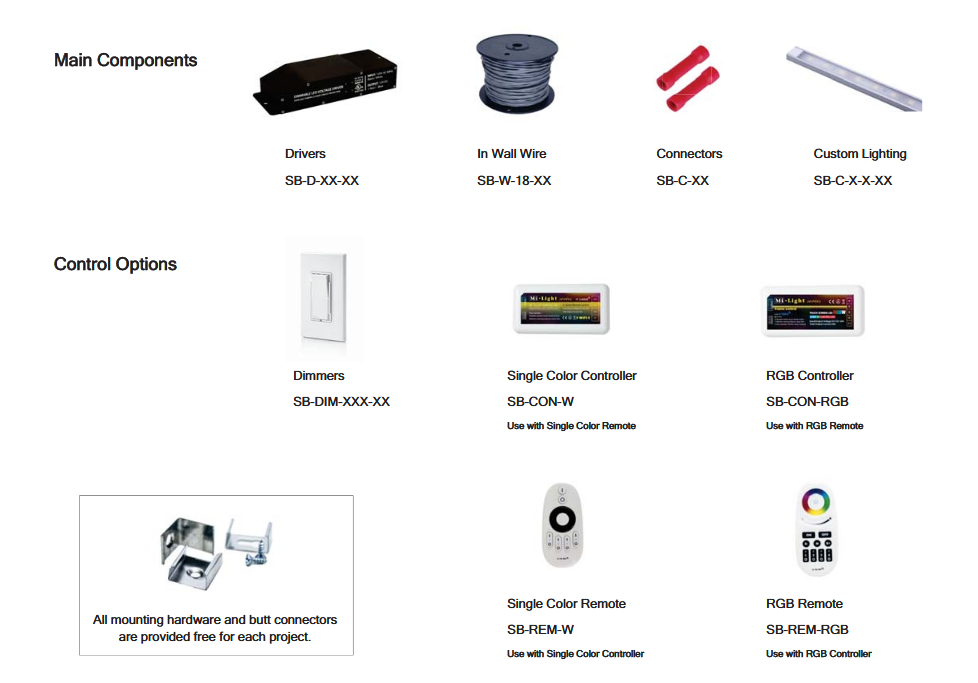 Service
SunBound's Custom Lighting System is the choice for contractors, designers, architects, and electricians around the country. We take pride in assembling our products in Pennsylvania, and providing the most flexible and adaptable product that is both easy to understand and simple to install. Our service team is available during normal business hours to assist your installer. Stop wasting time flipping through numerous catalog pages to find your parts. Simply send us your blueprint and a member of our team will assist in finding the best lighting solution for your project. Every project is made–to-order in our facility within 5 business days an d shipped to our clients as a full kit for installation. We provide the lights, power, controllers and wire in one kit, and offer multiple options for a clean and professional installation.
(610) 443-2015
sales@sunboundtechnology.com