Decotone Surfaces
Laminate and Decorative (SPL) Surfacing Products
About the company
Decotone Surfaces
offers a multitude of decorative surfacing products in North America. They specialize in surfacing products and applications for both residential and commercial markets. With 3 locations in North America (California, New Jersey and Mississauga, ON) and a nationwide distribution network Decotone's products are always available when you need them.
Decotone carries hundreds of surfacing options and designs from around the globe including Decorative Laminates, Metallic Laminates, Translucent Panels, high gloss acrylic panels, wood veneer, aluminum tiles, high quality backer, and countless other specialty products. All available in the New England area and the entire United States through distribution and Burns Sales Company.
Burns Sales Company has been a proud partner of Decotone Surfaces in New England for many years. Calling on architects, designers, display companies, custom cabinet shops and interior designs to further showcase their unique products. For more information please keep reading below or visit the
Decotone Surfaces Website
Beautiful Decorative Laminates
Decotone has well over 250 decorative laminate designs including Solid Colors, Wood Grains, Stone Patterns and Pearlescent designs to choose from. With all their options you can be sure no matter what you're looking for- Decotone has an answer. You can see their full selection of Decorative Laminate designs at http://www.decotonesurfaces.com/laminates/decorative-laminates/
Decotone Decorative Laminates are composed of a layer of Melamine impregnated decorative paper bonded to layers of phenolic impregnated Kraft paper. The backside of the laminate is sanded to ensure uniform bonding and consistent thickness.
Sheet sizes: 4' x 8', 4' x 10', 5' x 8', 5' x 10' & 5'x12'

Availability: All Decotone Decorative Laminates shown on our sample chain are stocked in New Jersey, California, and/or Ontario.

Thickness Available: .8mm (.032") thick (Post Forming Grade) up to 1.2mm (.048")

Basic Uses: recommended for interior vertical and horizontal decorative applications. Possible uses are hotels, restaurants, cabinet doors, store fixtures, exhibit manufacturing, office furniture, kitchens counters tops, columns, and slat wall.
Decotone also produces Custom digital laminates produced from any high definition photo or customized graphic design. Strong, durable surface for use in any interior application. To read more information Please Click Here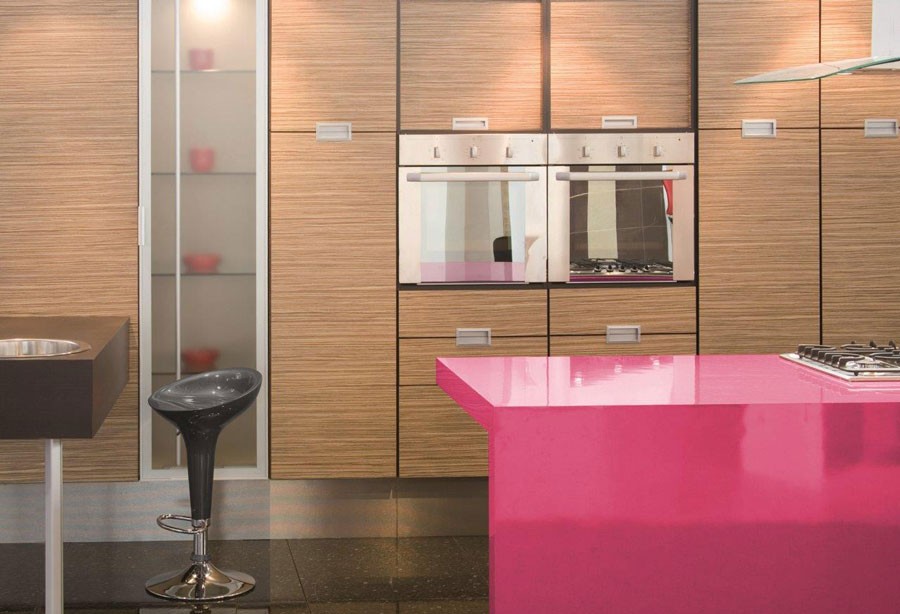 Metallic Laminates
Decotone Metallic Laminates are offered in both Phenolic Backed Metal and full Anodized Metal Sheets. They currently offer 65 unique metal designs recommended for interior vertical decorative applications. Possible uses are cabinet doors, store fixtures, exhibit manufacturing, furniture, POP displays, columns, and slat wall. All available in the New England area.
Decotone Metallic Laminates are composed of a layer of decorative aluminum pressed over layers of phenolic impregnated Kraft paper. The backside of the laminate is sanded to ensure uniform bonding and consistent thickness.
Composition: The metal foil in a Metallic laminate sheet is approximately 11% of the total laminate construction. The remaining product make up consists of layers of phenolic impregnated kraft paper bonded through the HPL manufacturing process. Resin content is typically 30-33%.

Sheet sizes: 4' x 8' - All Decotone Metallic Laminates are available in size 4' x 8'. 7118 Brushed Aluminum and 1130 Stainless Aluminum are also available in size 4' x 10'. Most

sheets are manufactured with (½" to 1") oversize on the length and width.

Thickness Available: .032" (.8mm) Post Forming Grade, and .040" (1.0mm) Standard Grade.

Custom Digital Printing- Custom digital printed metallic sheets are also available with a 3 to 4 week lead time as a special order. This allows the flexibility to achieve any custom design in a metallic laminate.

Lead time: All items shown on the sample chain and wallboard are in stock and available for

quick shipping. Additional design combinations are available upon request as a special order.

For to view all of Decotone Metallic Laminates please visit Decotone Metallic Laminates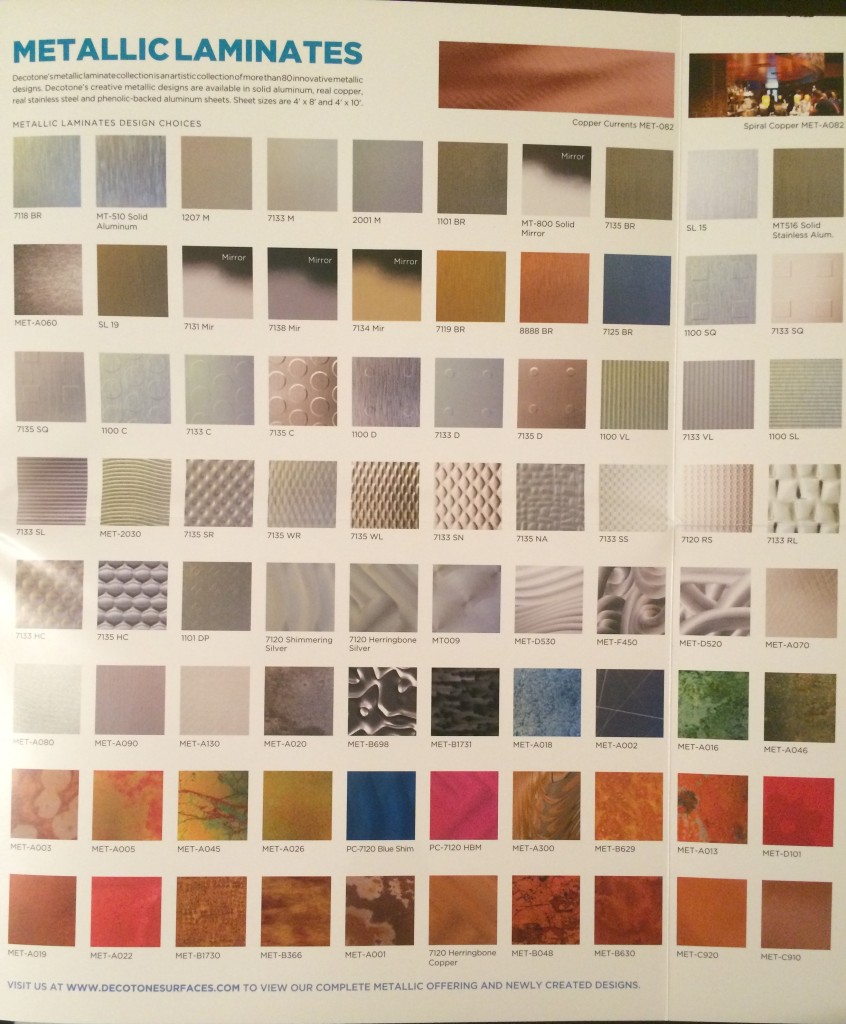 Translucent Panels
 With over 33 designs, translucent panels allow the perfect amount of light to pass through, providing a beautiful, warm, and peaceful decor. Available thicknesses include 3.0mm (1/8") from stock. Other thicknesses such as 6.5mm (1/4"), and 13mm (1/2") are available as a special order with a 4 week lead time.
Translucent Panels are recommended for interior vertical or horizontal decorative applications. But, possible uses are cabinet doors, partitions, dividers, table tops, furniture, and displays. Burns Sales Company has seen these used in a variety of locations throughout New England in reception areas, tranquil water fountains, and even ceiling tiles. You can view the entire
Translucent Panel Collection Here
on Decotone's main website.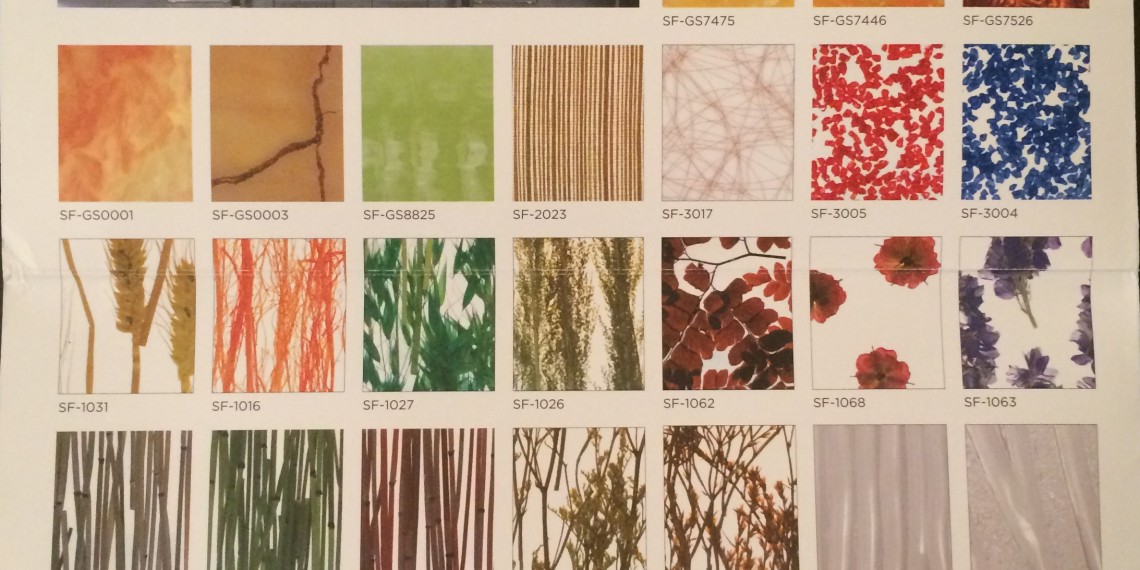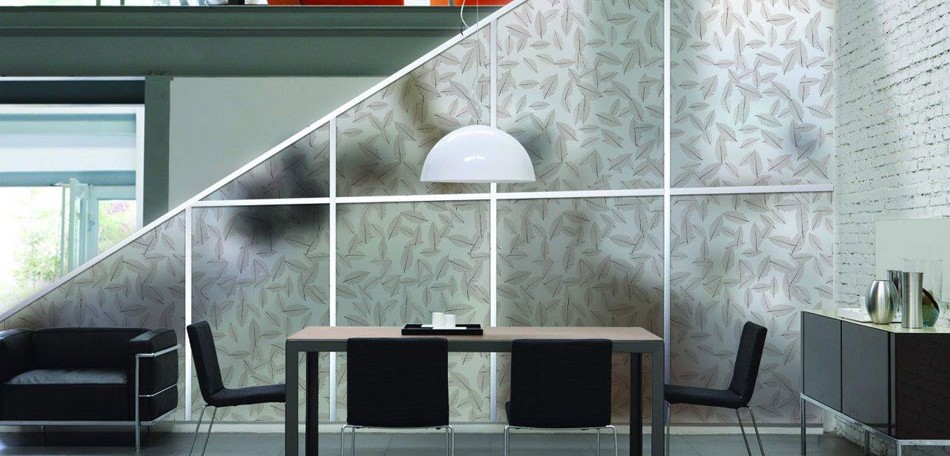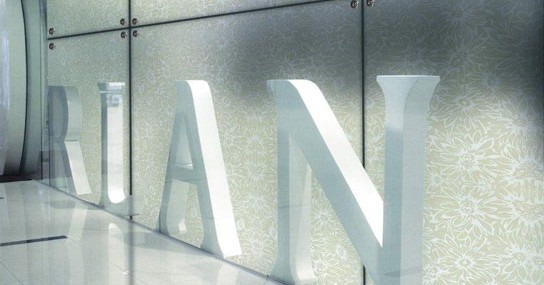 Zenolite
Zenolite is made from two layers of acrylic, co-extruded into a single sheet. A vibrant color layer is fused with a stunningly clear top layer to create a panel of incredible clarity, depth and gloss. Zenolite is lightweight, vivid and stronger than glass, it's a sophisticated solution that improves any room. Since it became available in 2008, Zenolite has taken hold as the premium high glass interior wall panel in both commercial and residential markets.
 Zenolite is available in a range of colors and economical panel sizes, making it suitable for a multitude of interior applications; from kitchen splashbacks to entire hotel foyers! Zenolite can also  be curved or heat formed, making it the perfect solution for any feature wall.
 Zenolite is environmental friendly and is 100% acrylic, which is completely inert and does not release any harmful emissions to the environment during it's production or as a finished product.
 Some unique Zenolite features include:
Fully recyclable polymer system
Easy to clean
Repairable surface
Easy on site fabrication
Excellent color consistency
Unique integrated color layer
10 year indoor UV warranty
High chemical resistance
You can visit the Decotone Surfaces website for additional Zenolite information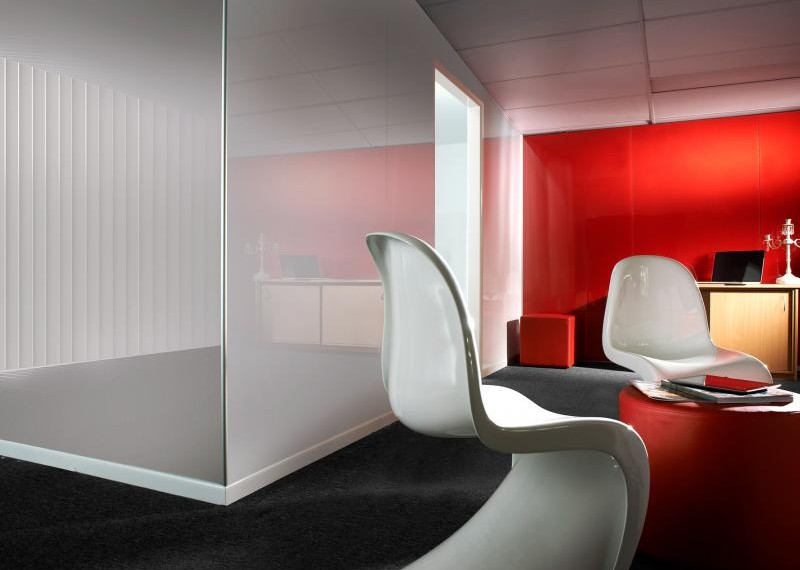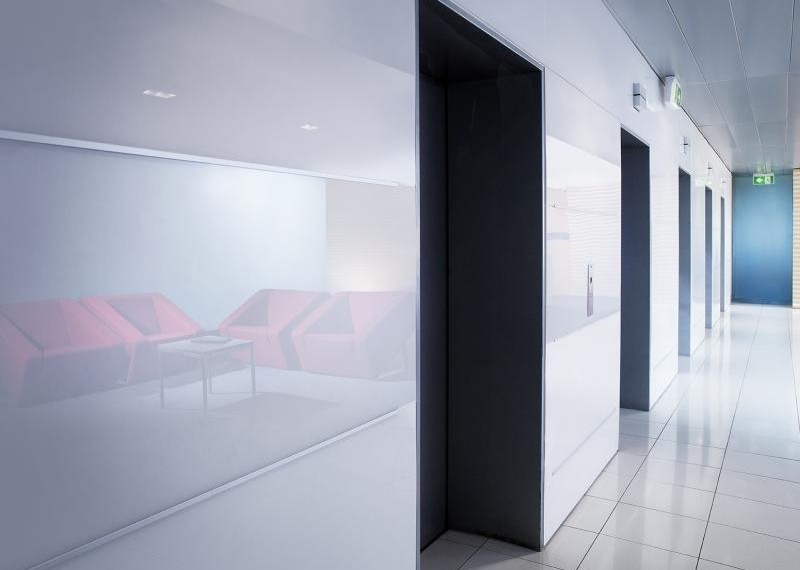 Unique Surfacing Options
Decotone Surfaces offers many completely unique products- many of which you won't find anywhere else. These include:
Alfaterm 3D Textured Laminates
Chemical Resistant Laminates
Dry Erase Marker Board Laminates (Magnetic also available)
Back Splashes
Cabinet Liner and Backer
Compact Laminates
Prefinished Wood Veneer Laminates
Chalk Board Laminates
Torino Collection Laminates (Italian)
Locatelli Panels
Decotone Electro Static Dissipative Laminate
Exterior Grade Compact Laminates
If you would like additional information on any product you have seen here please Contact Decotone

Decotone Surfaces East Coast U.S. Headquarters
520 South Avenue
Garwood, NJ 07027
Ph: 908-301-0600
Fax: 908-301-0601
sales@decotonesurfaces.com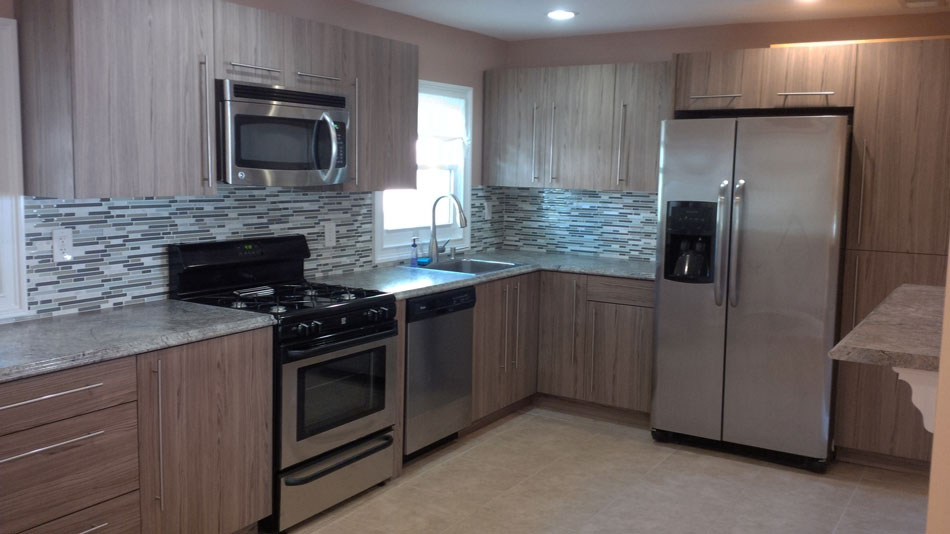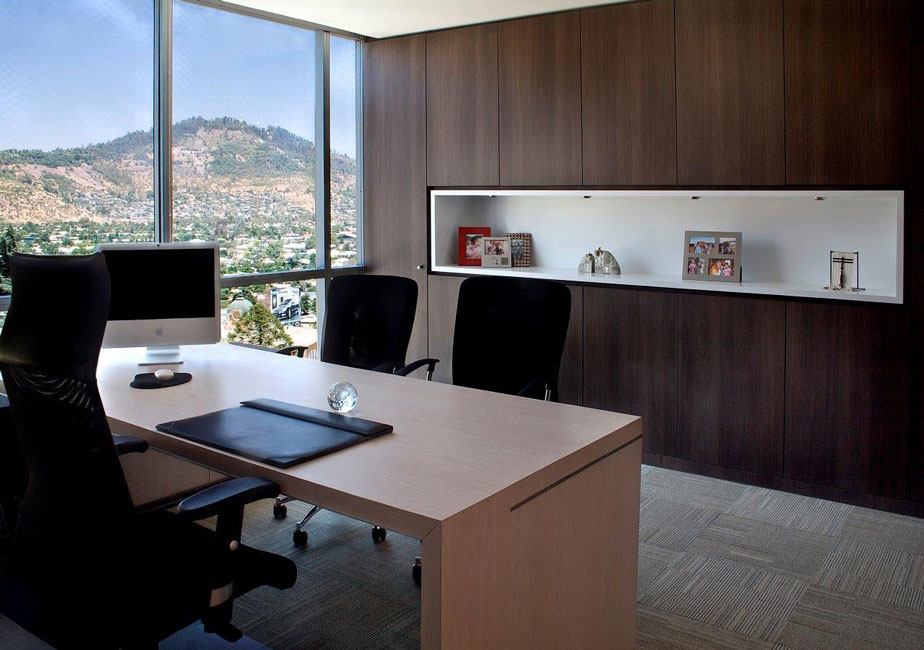 Recent Specifications
Decotone Surfaces products have been specified and used in many beautiful and exotic locations around the world. Often coming from architects and designers working on a national level. The Decotone Surfaces design team travels to Europe, Asia and South America searching for the most innovative design ideas in order to continue the evolution of new design trends. Many of Decotone Surfaces new designs are inspired by nature.